<![if !vml]>

<![endif]>
Efficiency Extra Edition
 BY TINA TOBUREN, P.E.
<![if !vml]>

<![endif]>
Announcements
Next LM6000 Seminar:

March 17-18, 2011

Palm Springs, CA

Brian Dressler

Joins T2E3, Inc. as

Senior Engineer

Read & Comment on

Tina's Blog:
<![if !vml]>

<![endif]>
New Company Name, Same Great Service
Thank you to all my past and present clients for making the last 3½ years a great success.  Due to that success, I have converted my sole-proprietorship into a full-fledged corporation. 
The new company name is:  T2E3, Inc.
Under this new name you will find all the same great products and services, including performance monitoring programs, reporting systems, performance analysis, training and owner's engineering services.
If you have any performance needs, please let me know.  I look forward to working with you!
In addition to the new company structure, Brian Dressler has joined T2E3, Inc. as a Senior Engineer. 
Brian has over 8 years of in-depth performance testing experience including both technical and commercial aspects of the industry.  He has served as a test director, and/or test engineer on simple cycle, combined cycle, geothermal, cogeneration, and coal fired projects.  He has developed numerous performance calculation routines and interface components for DCS and field performance test instrumentation.
Brian graduated with distinction with a B.S. in Mechanical Engineering from Seattle University (2002).  He is the co-author of the Adjustable Cab Extender Assembly patent via Paccar, et. al.
Besides all his engineering endeavors, Brian is also one of the master minds behind the online network:  www.smallscreennetwork.com
If you'd like to contact Brian directly, he can be reached at briand@t2e3.com 
Spotlight on Service:  Owner's Engineer
Are you working on a new construction project?  Have a major outage coming up?  Worried about the performance implications of any major maintenance activities?
If you answered yes to any of these items, you might benefit from a performance test (or be required to perform one) - and the services of an "Owner's Engineer" could be very beneficial.
The duties of an Owner's Engineer include reviewing all test procedures for applicability to the test objectives and conformance with any published standards (such as ASME PTC's); supervising test equipment calibration and/or installation methods; monitoring data collection during testing; and/or reviewing and providing an independent assessment of test results.
An Owner's Engineer provides focused expertise and an additional layer of support between the Testing Agency and the Owner - finding one small discrepancy or missing piece of information early in the testing process can reduce costs and minimize lost time during a critical start-up process.  T2E3's experience with performance testing can lead to a smoother test with more accurate results; providing everyone involved with a higher level of confidence in the final results.
If you have a performance test in your future, and would like to know how T2E3 can help make it a better experience for you, please contact us at the numbers shown to the left. 
I look forward to hearing from you!
            -Tina
<![if !vml]>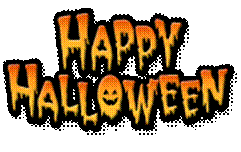 <![endif]>
<![if !vml]>

<![endif]>
Seminar:

 

LM6000 Performance Characteristics, Testing and Long-Term Condition Monitoring
When:  March 17 & 18, 2011
Where:  Palm Springs, CA
Near the WTUI Venue (see www.wtui.com)
Additional information on the seminar, including an agenda, can be found on at http://www.t2e3.com/LM6000.php or by sending an email to seminars@t2e3.com
Register before February 1st to receive a 10% discount off the cost of the seminar.
<![if !vml]>

<![endif]>
<![if !vml]>

<![endif]>
T2E3 Products & Services
| | | |
| --- | --- | --- |
| Analysis Tools & Models | Excel Workbooks, Macros & Add-Ins | Training Seminars |
| Compressor Efficiency Tracking Software | Performance Monitoring Program Design, Support and Evaluation | Performance Test Design, Direction and Support |
<![if !vml]>

<![endif]>
T2E3 Performance Analysis Services for Power Plants
Including:
Analysis Tools & Software – from customized spreadsheets to add-ins for Excel or complete compiled programs, T2E3 can develop software tools and analyses to support all your performance monitoring needs, including integrating your existing tools with available site data systems, to create online systems providing data and results in real-time.
Training – both public and private seminars are available.  Interactive sessions increase attendees' knowledge and understanding of the thermodynamic cycles, instrumentation and analyses needed to improve equipment performance and reliability.
Performance Test Support – for annual capacity or PPA performance tests.  Support available includes developing procedures, analyses and reports as well as on-site test direction.   
Performance and Dispatch Models – Support for power marketers and dispatchers to increase their understanding of the operation of your facility.  Do they constantly dispatch the plant at loads which are difficult or impossible to maintain?  T2E3 can help you build tools and training programs to help all parties understand the expected changes in performance due to ambient conditions and operating constraints. 
Performance Improvement doesn't need to be scary!  Call for more information on how we can work together, today!
<![if !vml]>

<![endif]>
<![if !vml]> <![endif]>
T2E3, Inc.
Tina Toburen's Energy Efficiency Enterprises
14260 120th PL NE, Kirkland, WA 98034
Phone: 425-821-6036
Fax: 253-550-6992
E-mail: performance@t2e3.com
Yes, I'm on Twitter!  @tltoburen
T2E3 Newsletter Volume 4, Issue 2: October 2010
<![if !vml]>

<![endif]>©
To receive a copy of this quarterly newsletter automatically, along with other announcements for T2E3 products and services, send an email to performance@t2e3.com, and mention this newsletter in the subject or body of the message. Your email address will be held in strict confidence and not be shared with any other parties.
If you've received this message in error, or wish to be removed from the distribution of future emails from T2E3, reply to this message, or send an email to performance@t2e3.com, noting "unsubscribe" in the subject or body of the message, and the email address you wish to remove (if different from the sender).